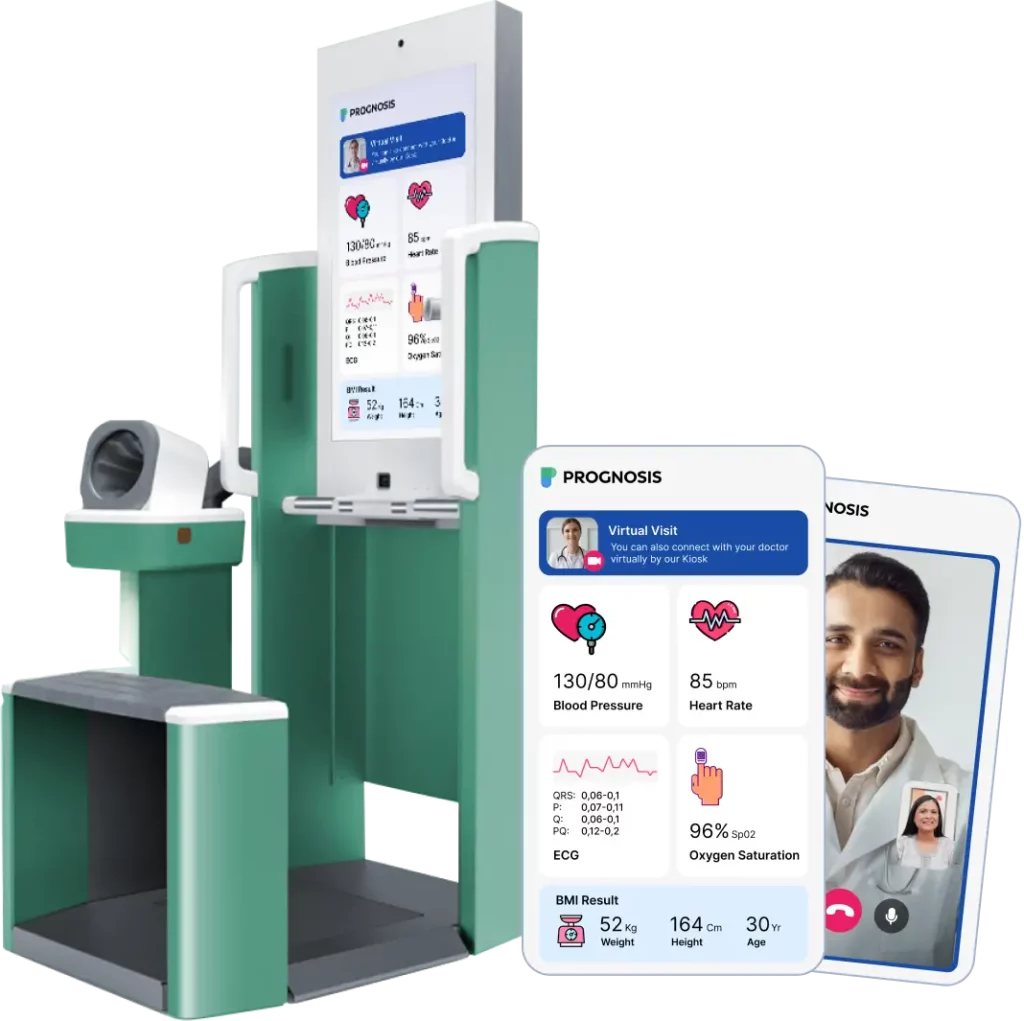 Our digital health kiosk can be installed in hospitals, offices, malls and gyms to provide additional remote care options. Each kiosk is manned by a certified nurse and can walk the patient through a self assessment or periodic check up
As our global population ages, the prevalence of chronic diseases requiring ongoing care is on the rise. It's become increasingly challenging for seniors ot receive immediate, personalised care at a hospital, especially during emergencies like sudden falls or ECG abnormalities. This leaves families constantly anxious about the safety of their loved ones. There's a pressing need for a solution that ensures both the health and independence of our seniors, offering peace of mind to families while supporting the autonomy of our older generation.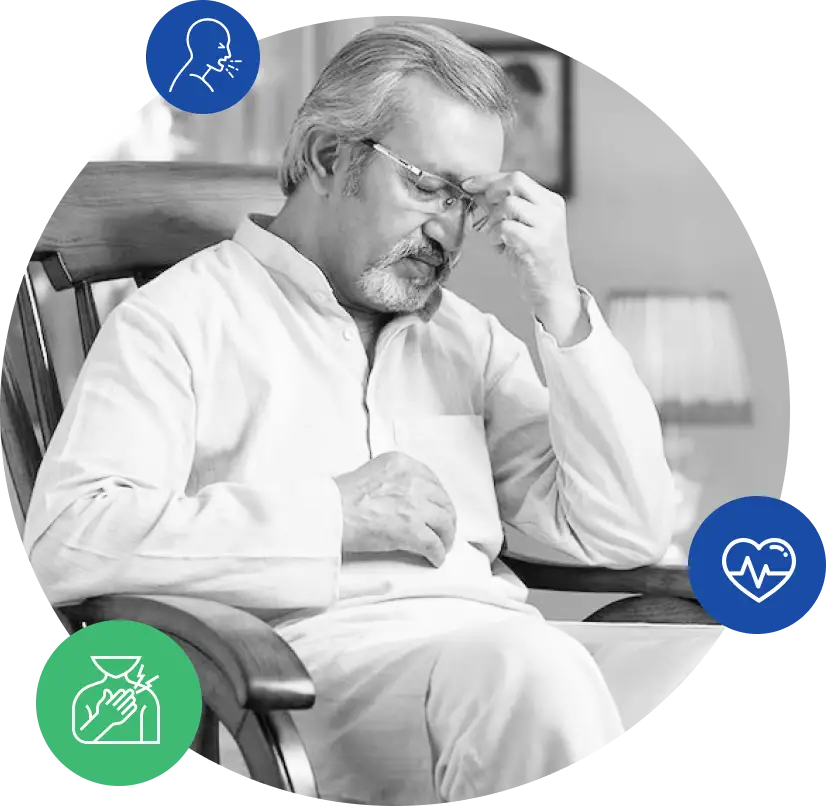 of physicians feel overextended or at full capacity

People with chronic diseases account for

of U.S. healthcare spending goes to the treatment of chronic diseases

of patients don't comply to medical treatment

People with chronic disease account for
of health systems rank improving patient outcomes as a critical priority

as likely to have unmet medical needs and
as likely to delay medical care
Prognosis Remote Patient Monitoring is able to monitor, manage and engage patients with common chronic diseases, such as diabetes and hypertension, from the safety and comfort of their own home while improving their clinical and financial outcomes.




It gathers real-time data and provides 20 minutes of coaching with registered nurses every month to help patients reach their wellness goals.
Proactive care and
Patient management
Prognosis has a provider facing dashboard that presents a snapshot of a member's health and treatment history to help providers facilitate care coordination. The longitudinal patient record allows care providers to access the health plan's view of information associated with a member including gaps in care, utilization, pharmacy, labs, care management, communications and documents.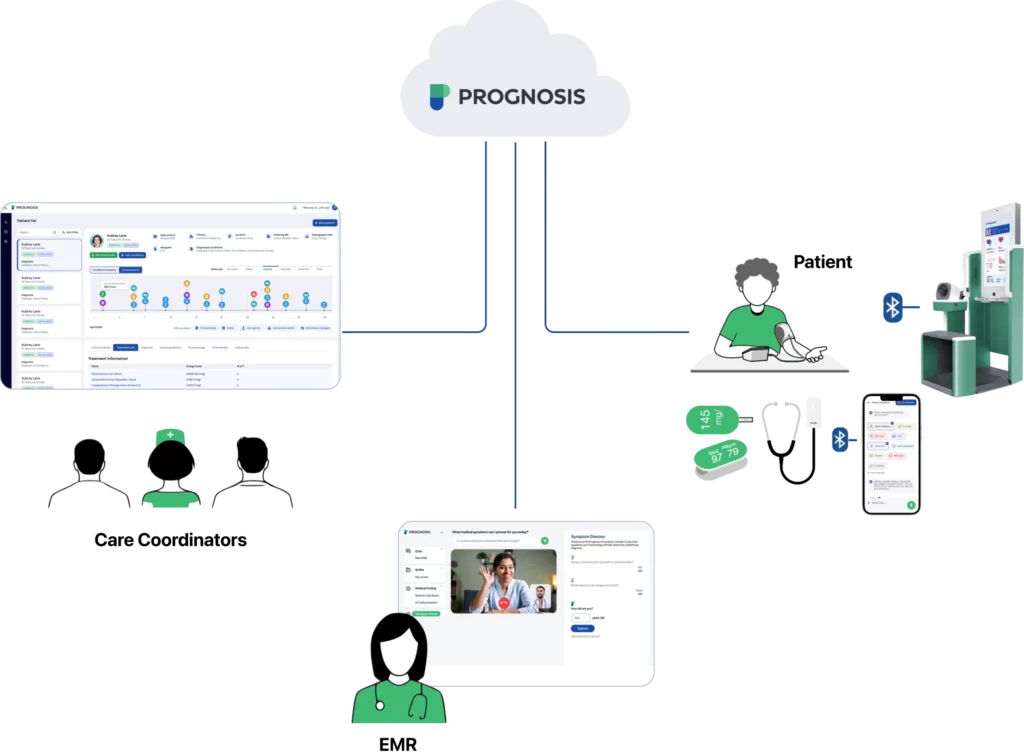 Tell us bit about yourself so we can create a personalised program for you.

Download the Prognosis App and start exploring
We'll ship your new devices to your doorstep at no cost to you. Turn on your device to get started.
End-to End Remote Patient Monitoring
and Telehealth Services
Delivering care where
and when it's needed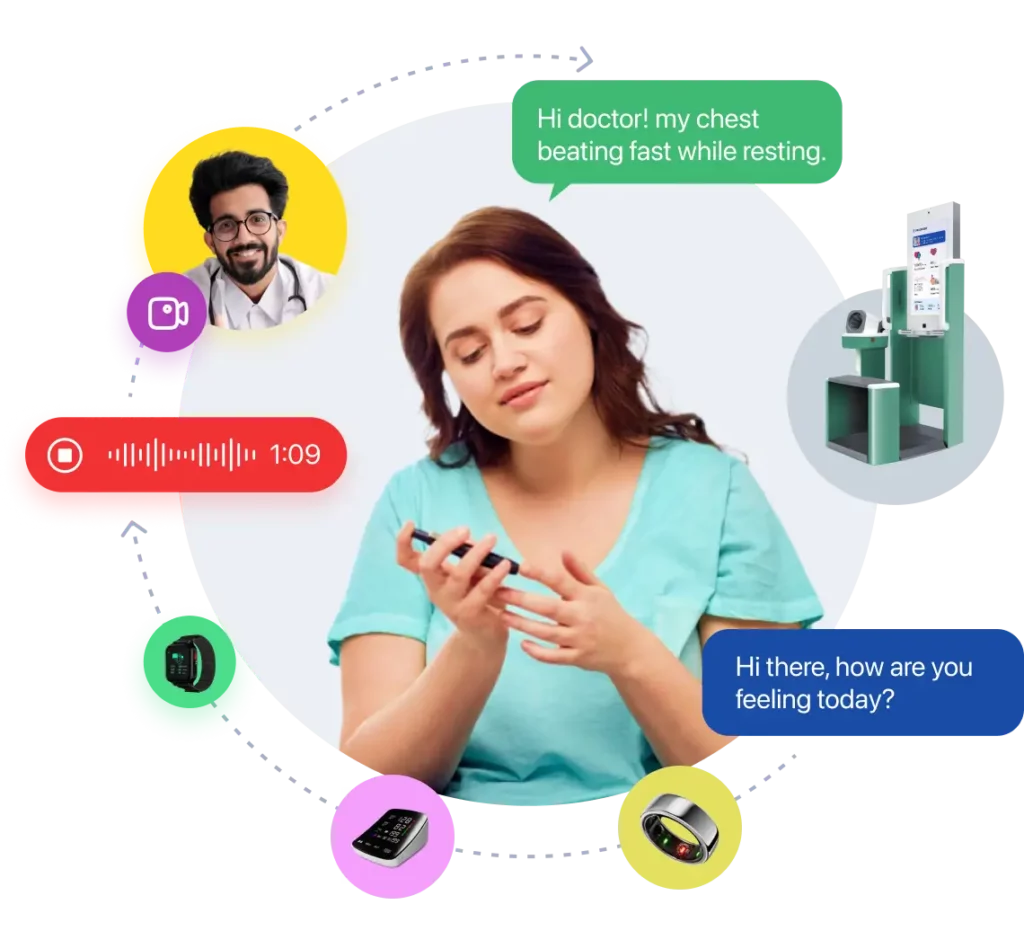 A Solution for Multiple Conditions

Blood Glucose ECG Sp02 Monitor

Smart Ring 24/7 Heart Rate Monitoring


Wireless Bluetooth Thermometer

Wireless Bluetooth Pulse Oximeter

Wireless Bluetooth Blood Pressure


Wireless Bluetooth Weight


Increase Affordability
of care

Transform the patient and care team experience

Improve Patient
Experience
Pease of Mind with Prognosis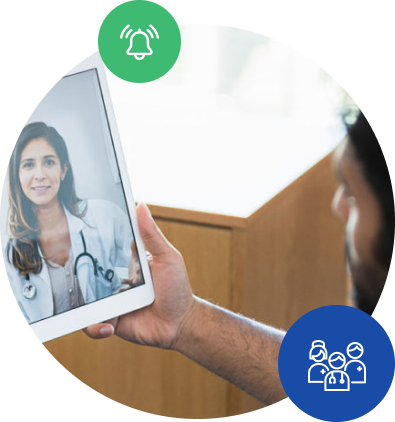 Are you keen on providing personalized care?
We can help you enable proactive interventions across your care coordination processes.

Aiswarya Villa No.4, Kerala Homes, Mangattukonam
Kattayikonam P.O, THiruvananthapuram, Kerala, India, 695584